While you may be making the tough decision between choosing a wood fence and a chain link fence, there are many different reasons why you might be interested in choosing a chain link fence. When making your decision understanding the pros and cons about both materials may make your choice a little easier. There are many different aspects of both materials that you can compare. The differences that we think about most frequently are, privacy, cost, longevity, and appeal.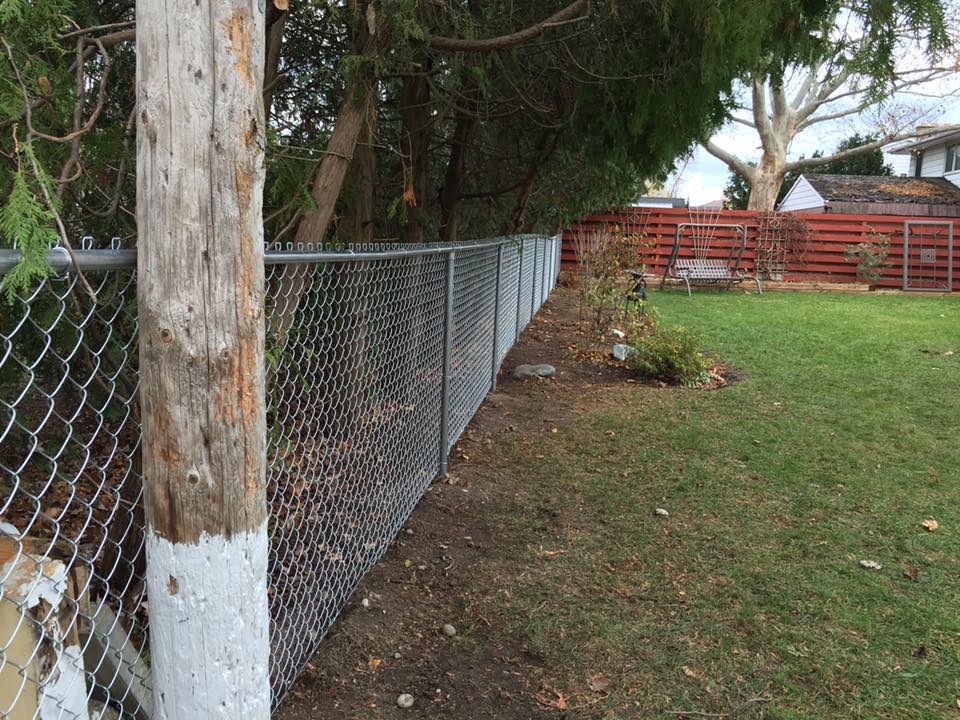 Privacy is one of the biggest reason why choosing a wood fence over chain link fence would be beneficial. Privacy is something that most of us take for granted and don't think about until we are faced with an issue where we may not have that luxury. For this reason obtaining a wood fence would be something much more practical.
When thinking about installing a new fence, the cost may be a contributing factor. A chain link fence is much more cost effective when comparing it to a wood fence. The longevity of a fence ultimately comes down to the craftsmanship. A chain link fence tends to last longer due to the durability of the materials used (metal over wood). Chain link is the best option for in closing your yard cost effectually. 
The appeal of the fence you choose comes down to personal preference, DMC Custom Creations offers appealing chain link and wood fences.
Chain Link Fence Sarnia
We Offer 
Galvanized
White, black and green vinyl
4, 5, 6 or 10-foot height options
Affordable pricing    
Contact us for a free estimate!